Happy Honeymooners
We arrived in Porto, Portugal at about noon, after many hours of flying. Quickly we settled into our hostel (yes, hostel) and made our way to the water.
A pitcher of sangria and the crashing waves soothed us into honeymoon mode. We had an action-packed schedule ahead of us, but equally important was finding some time to relax.
Hand-in-hand we wandered north up the coast until we found ourselves in the town of Matosinhos. Many friends professed this neighborhood provided the best, freshest seafood in Portugal.
At a sidewalk cafe, James and I ordered a freshly caught Serrao fish to be prepared on the grill in front of us along with a grilled octopus dish. Both dishes were fabulous.
So, I mentioned hostels. They happen to be one of our favorite ways to travel. We rarely find ourselves in our room when we're in another country so a hostel provides an affordable place to stay and the likelihood of meeting some really interesting people.
We combined a few nights in hostels with a couple nights in higher end hotels to experience the country from both a luxurious and easy-going perspective.
The next day we strolled through the streets of Porto, along the Duoro river, finding the beautiful grounds of the Jardins do Palácio de Cristal.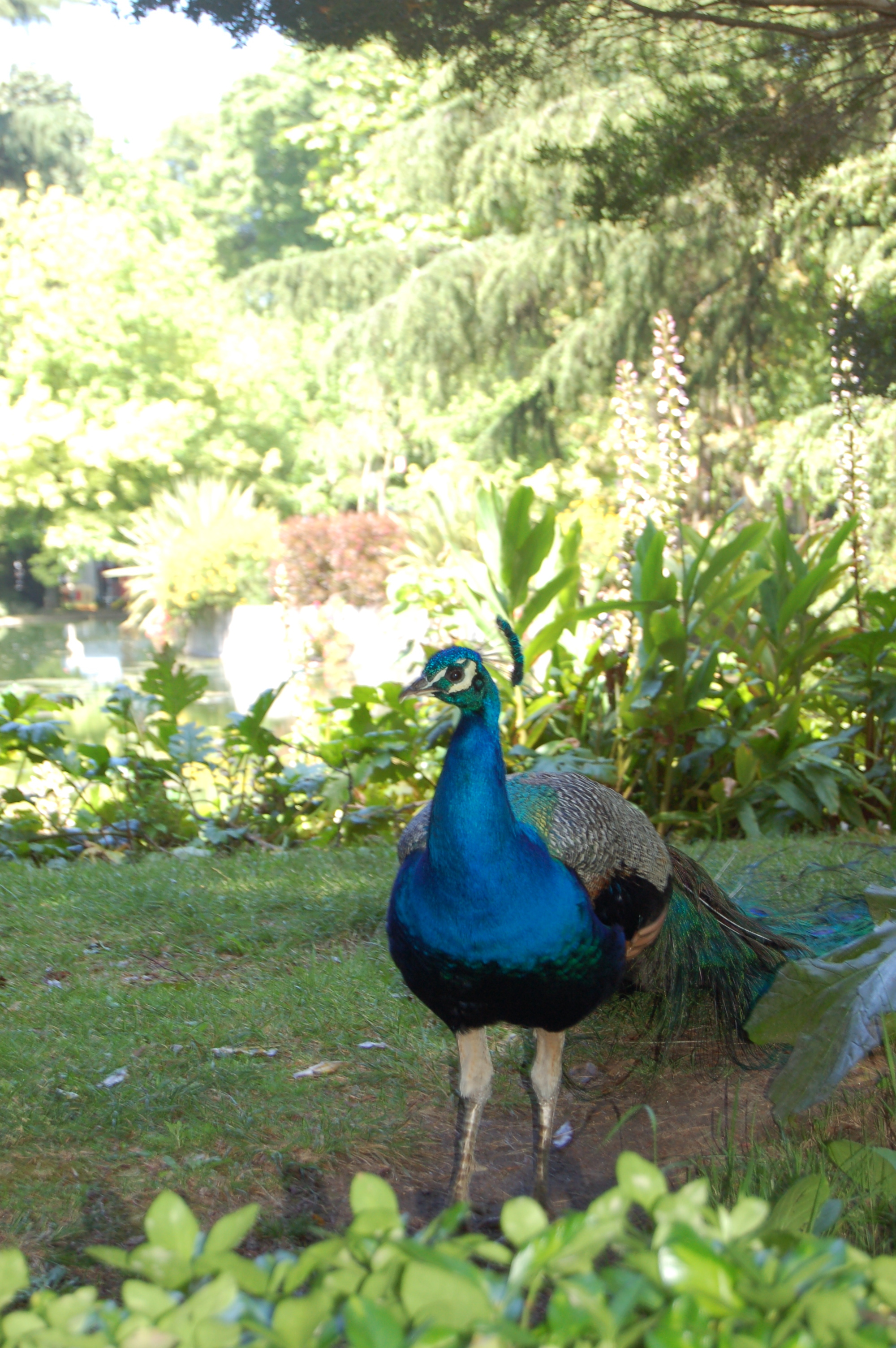 From the garden we headed to the Casa da Musica. It's a gorgeous concert hall that in addition to performances offers a unique view of the downtown area of Porto.
I'd read about a restaurant called Book, which combines a library and restaurant/bar. I'm a sucker for novelties (and puns) so I convinced James to take in a light bite and cocktail here.
Of course we couldn't visit Porto without partaking in the quintessential beverage and export, port wine. Grapes grown in the Duoro valley are shipped via the Duoro river down to Porto for storing in cellars. The port houses are called "shippers" and we visted two of them, Taylor's and Sandeman.
Taylor's was our favorite of the two houses. It's beautifully landscaped, including a rose garden to wander while enjoying our tastings. Taylor's is highly regarded for their vintage port; the only style of port to continue to improve with age.
James and I picked up a bottle of vintage port for us to open on our 10-year wedding anniversary. Looking forward to reliving our honeymoon on that special day.
Sandeman was the second house on our little port tour. We were first struck by curiosity at the Zorro-like costume our tour guide wore, and matching logo on their bottles. What we learned is that the "Don" is a figure created to incorporate the black capes worn by Portuguese students and the Spanish Caballero hat. This is because Mr. Sandeman sold both Portuguese and Spanish wines, so his label intended to unify both countries.
At the recommendation of our friend, Sonia, we took advantage of our time near the port houses and caught the sunset at the Yeateman. This gorgeous, luxury hotel offered a tremendous view along with a spectacular wine list.
James and I shared a charcuterie board of some of Portugal's delectable cheeses and sipped some wine as our time in Porto came to and end. The next day we'd take off to Lisbon.
This day didn't quite go as planned. While riding the train from Porto to Lisbon we were suddenly aware of a loud commotion, some scattering debris and then the dramatic stop of our train.
For two hours we sat without any communication as to what happened. Emergency vehicles showed up, people stopped their cars around us and we just waited.
To this day I still await a response from the Portuguese train company, CP, with an explanation as to what we were involved in. We were supposed to arrive to Lisbon, check into our hotel and then make our way to the highly recommended Food & Wine Tour (that I already wrote about here). We ended up postponing the food tour a day and all went smoothly after the train incident.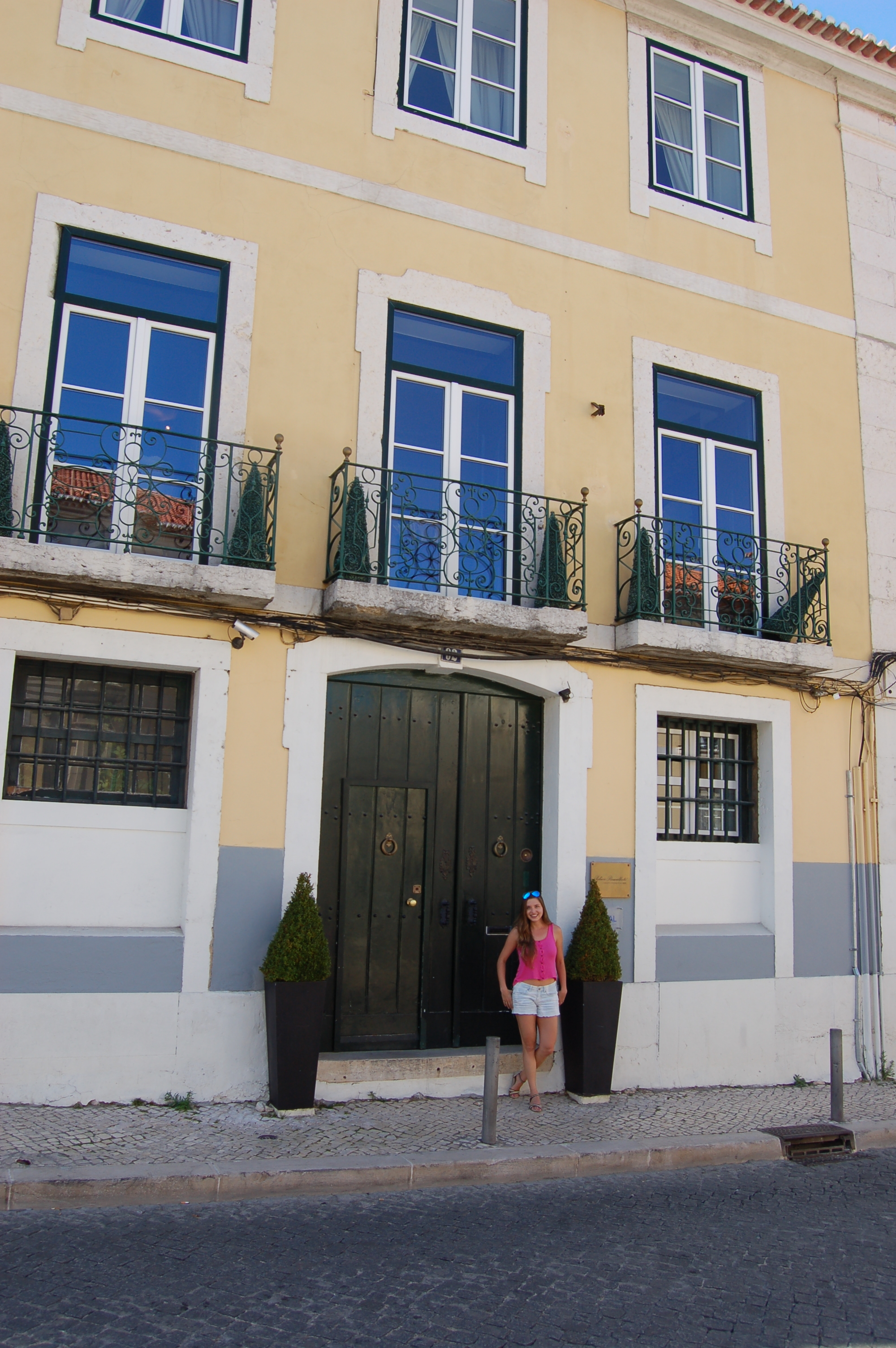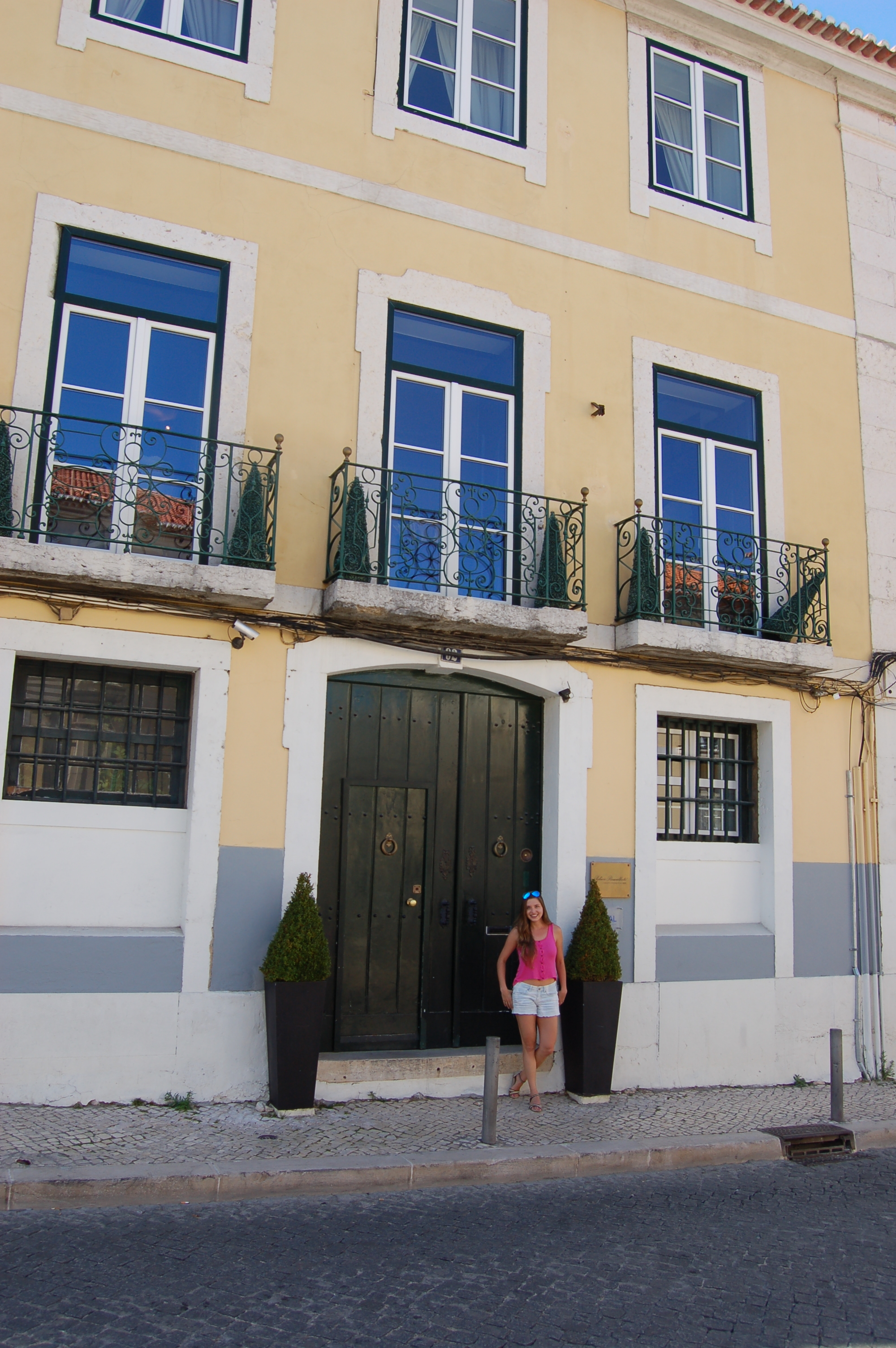 The Palacio Ramalhete is an urban palace, previously owned by the Taborda family, who housed many distinguished guests and European nobility.
We stayed in the Old Kitchen Suite, the most original room in the Palacio, which included the original fireplace and copper hood as well as the stone floors.
Choosing a couple hostels to crash in made staying here more reasonable financially. It's all about balance, right?
Downtown Lisbon, Baixa, had to be completely rebuilt after the devastating earthquake of 1775 as did much of Lisbon. Here you'll find lots of cafe's, shops and street performers.
The Igreja de Sao Roque is a church made almost entirely of gold. This church was one of the few buildings to survive the earthquake.
James particularly loved seeing the Santa Justa Lift. It is an elevator, designed by engineer and apprentice to Gustave Eiffel, Raoul Mesnier du Ponsard. It was completed in 1902 and was still operating on our visit. However, the line to ride it was outrageous, so we just admired from below.
We spent a great deal of time at the Castello de Sao Jorge, one of the main attractions to Lisbon. Sitting high on the hilltop above Lisbon and the Tagus River, the views are fantastic.
Having friends who are also well traveled makes for the best travel agents.
Our friends Dede and Jaideep raved about Pasteis de Belem for their famous pasteis de nata. It is an egg custard pastry that is slightly sweet and considerably delicious. It would have been a crime to visit Lisbon and not stop at this cafe.
After eating, drinking and walking our way through Porto and Lisbon we were in need of some rest and relaxation. We headed west to the town of Cascias where we staked out a spot on the beach.
The water was extremely cold, but the sun was warm and it didn't take long for us both to fall asleep. We pretty much spent the entire day there, before having a late dinner and calling it a night.
As with most European countries, the Portuguese eat a very late dinner. By this point in the trip we'd adjusted and didn't mind having a ten o'clock dinner reservation.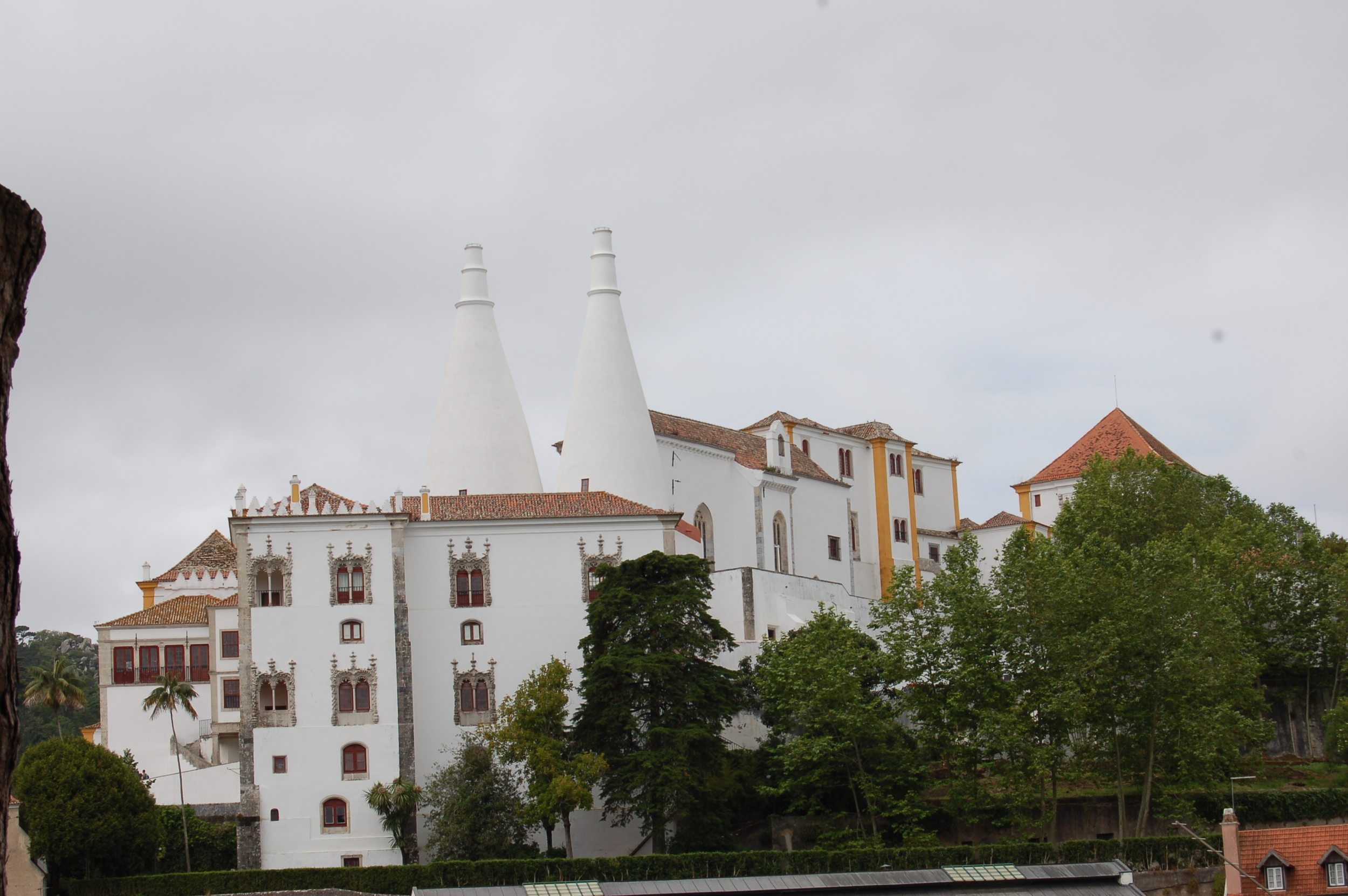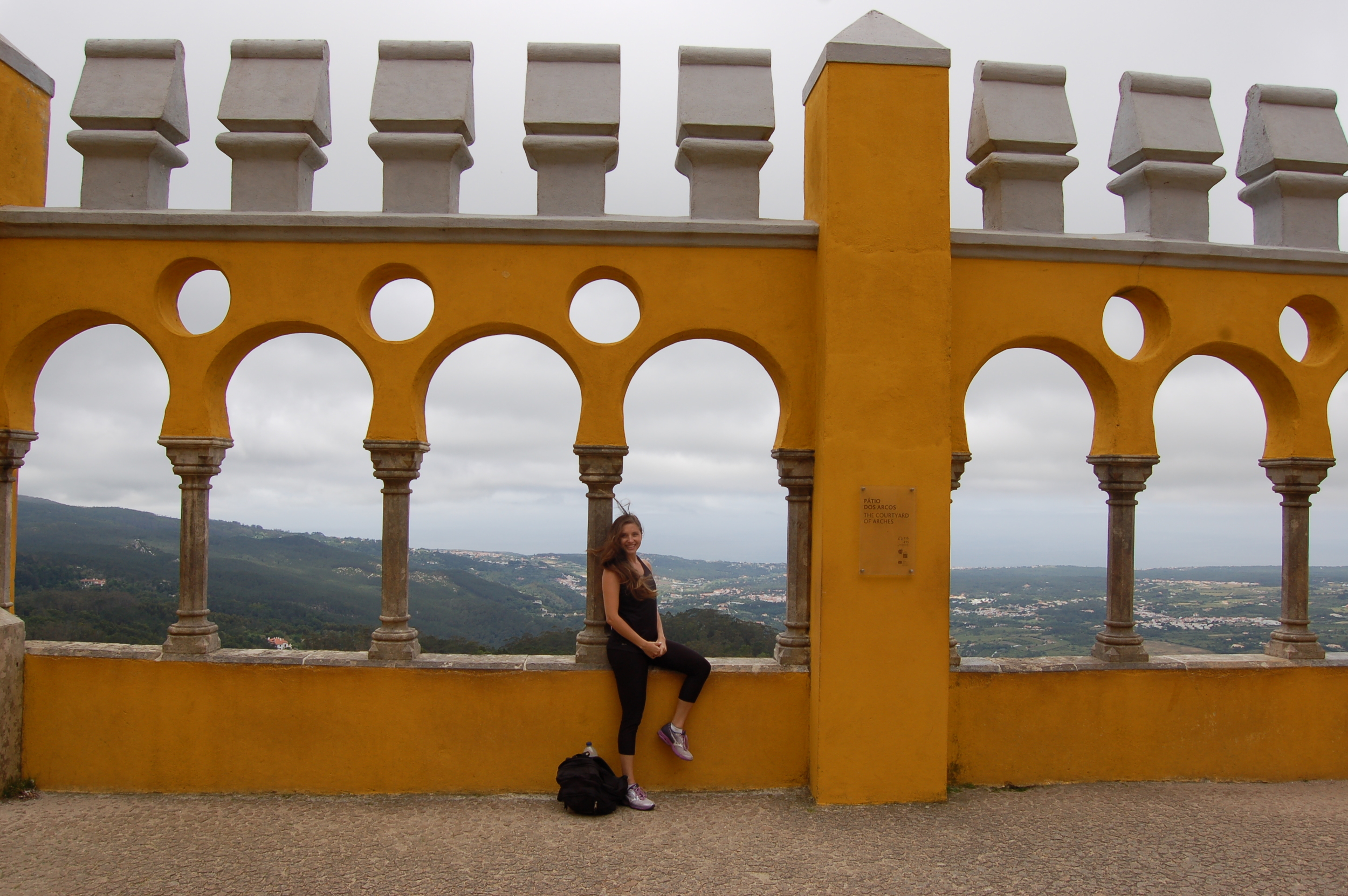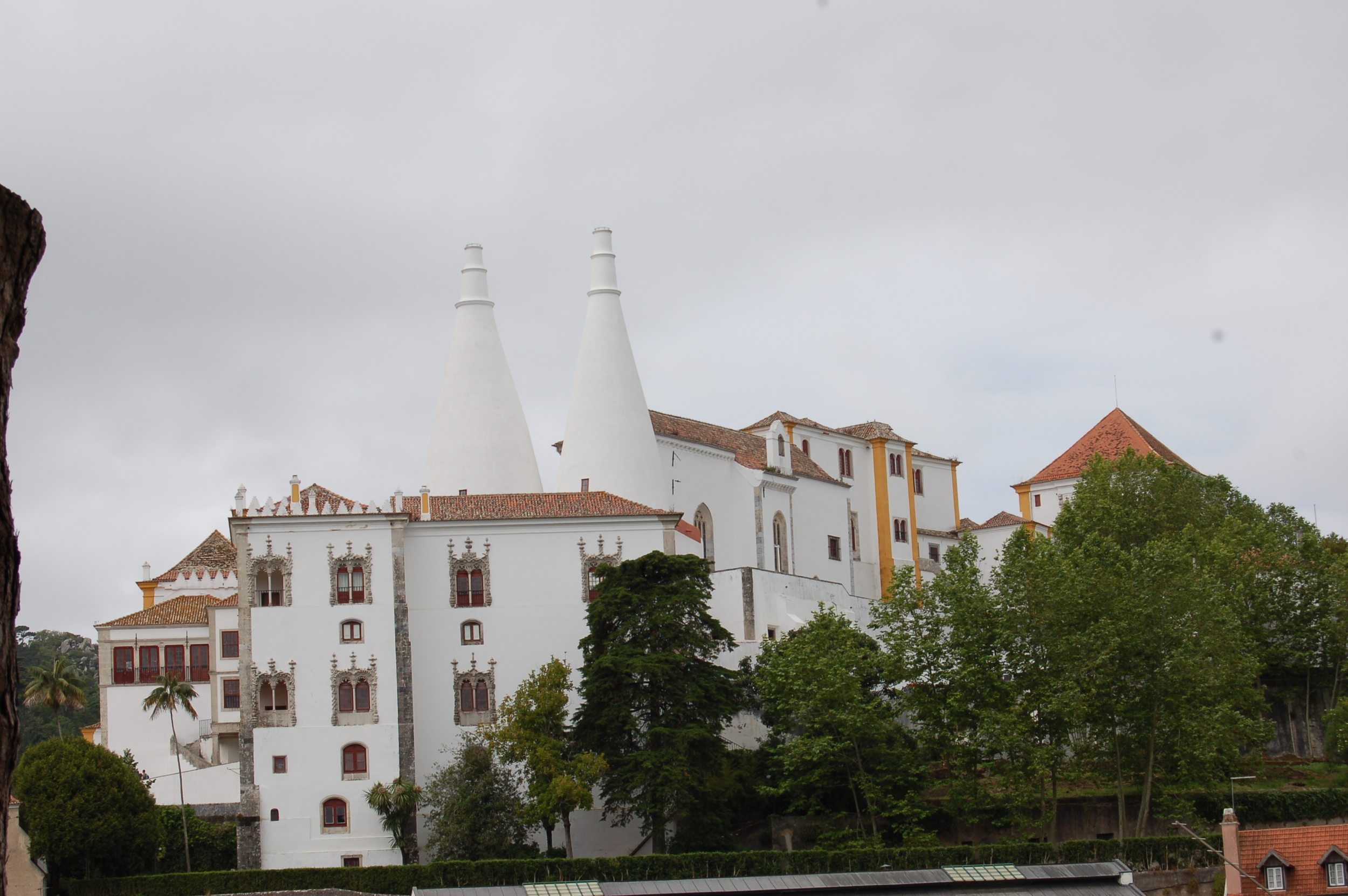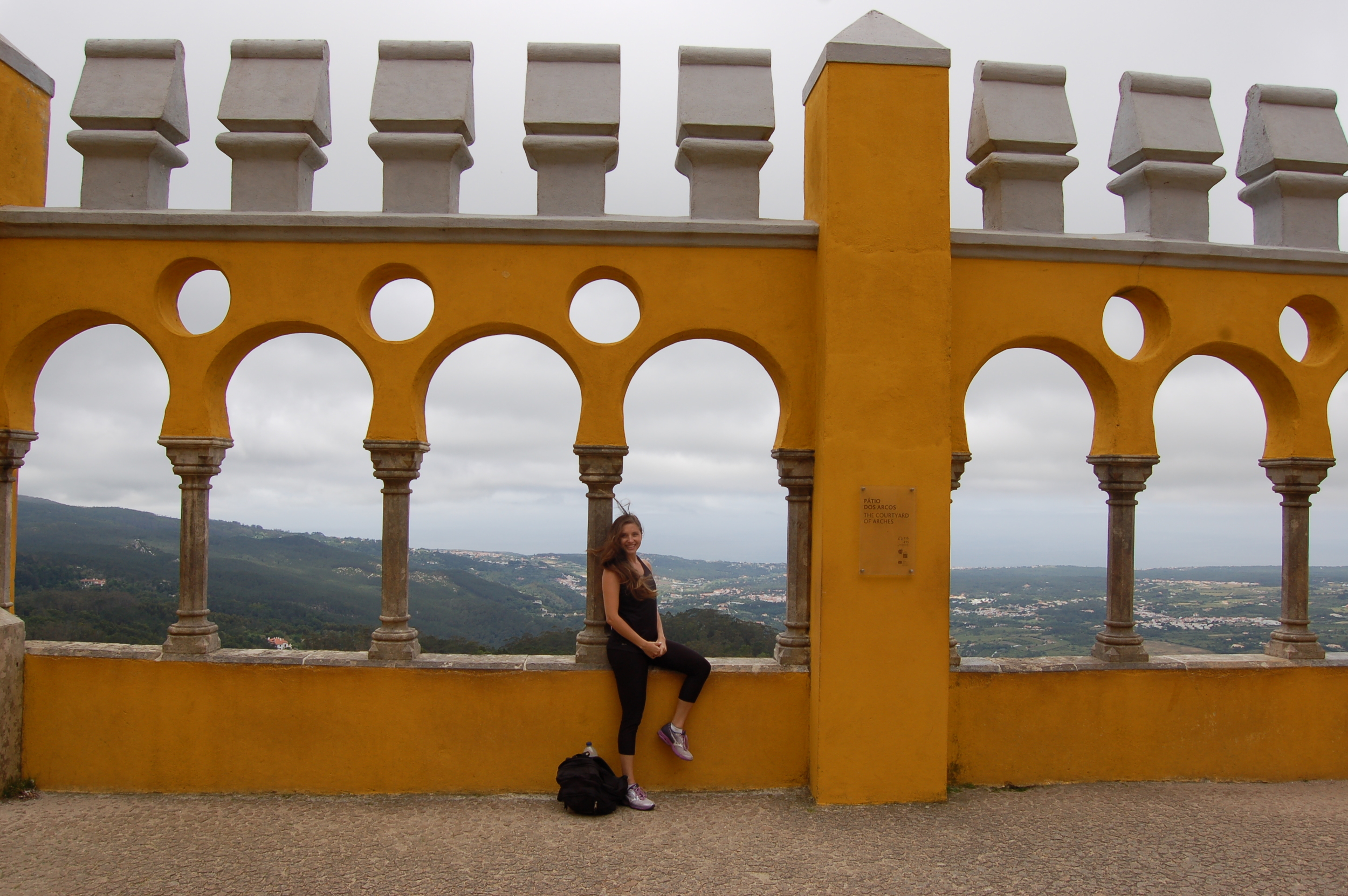 With one full day left in the Lisbon area, we were determined to make the most of it. We took a bus up to Cabo da Roca so we could stand at the westernmost tip of Europe. The same spot where Christopher Columbus theorized the Earth was not flat.
We then ventured into the Sintra mountains to see the Pena Palace. This palace is gigantic and again sits atop the hills, providing breath taking views. What struck us most about this palace was its vibrant colors. The bright, ornate features resemble a castle at Disney Land.
After seeing all we could, we took the bus back to downtown Lisbon. There we would make the return trip to Porto and finally back to Canada.
The last thing we had to do in Porto was take the advice of our uber driver who told us, "coming to Porto and not having Francesinha is like visiting Paris and not seeing the Eiffel Tower." How could we not experience this cuisine when it was put that way?
So we had our final meal at Cafe Santiago, the most well known for this type of cuisine. I'd describe the dish like a grilled ham and cheese sandwich, layered with more cheese and covered in gravy. It's basically mandatory that you have this dish with a Super Bock beer.
And so, full-bellied and still buzzing on port and sangria, our Portuguese adventure and honeymoon came to an end.