Iceland Part Two
Day 3 - Diamond Beach, Jokulsaron, Hofn
Day 4 - Myvatn, Grjótagjá, Dimmuborgir, Godafoss, Akureyri, Camp Hagar
Welcome to Part Two of the Wanderlynds Iceland Series. I hope you enjoyed reading about our first two days in this majestic country. Part two involves some extreme activities, including our sighting of the Northern Lights(!!!) and our first blunder.
We woke up in Skaftafell on Day 3 and made our way to the South East tip of Iceland, Jokulsaron. Across from where we'd begin our second excursion was Diamond Beach. The ice rocks glisten like diamonds and give off such an intense blue against the black sand. Not as blue, however, as the ice cave we were heading off to.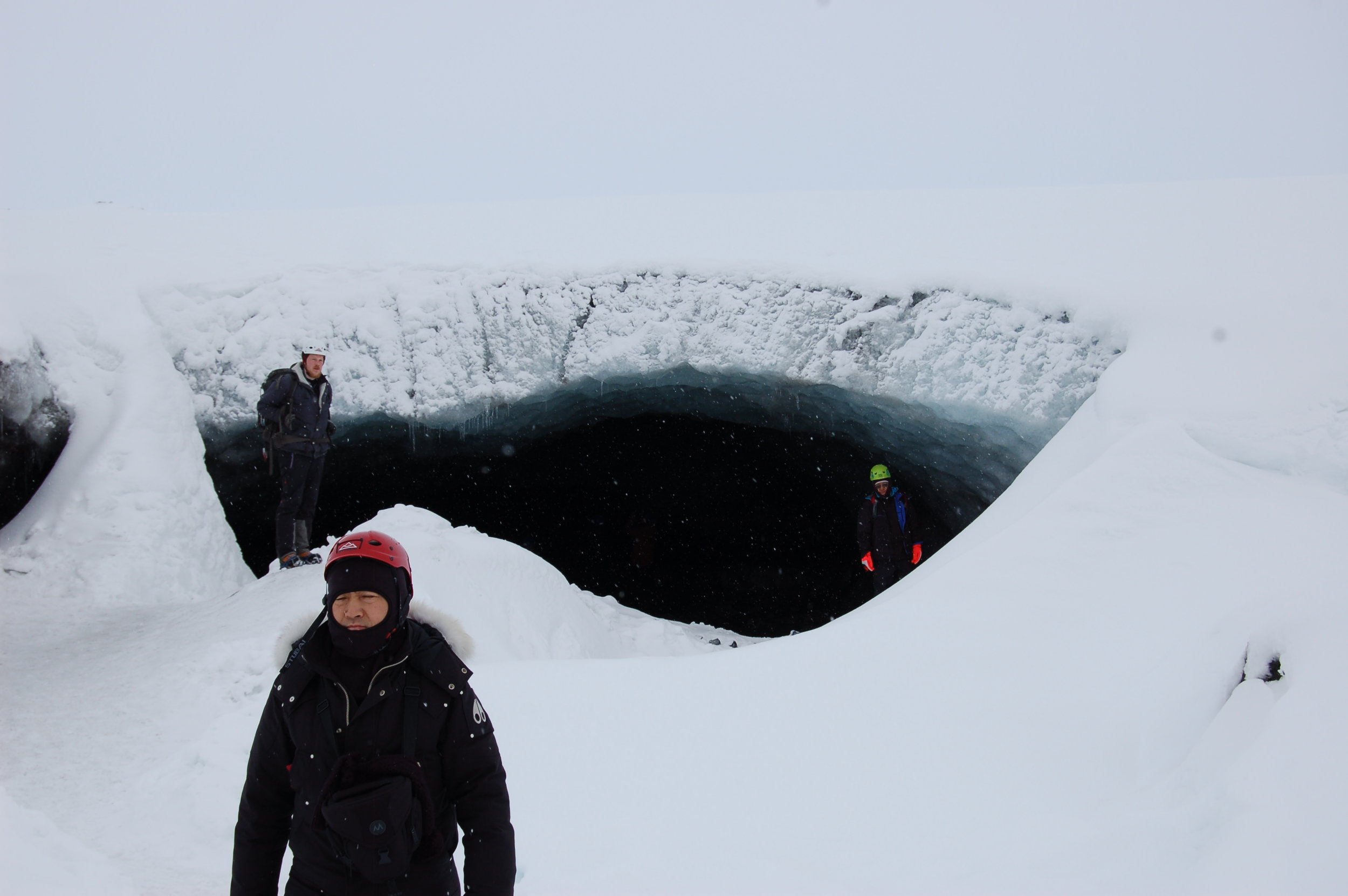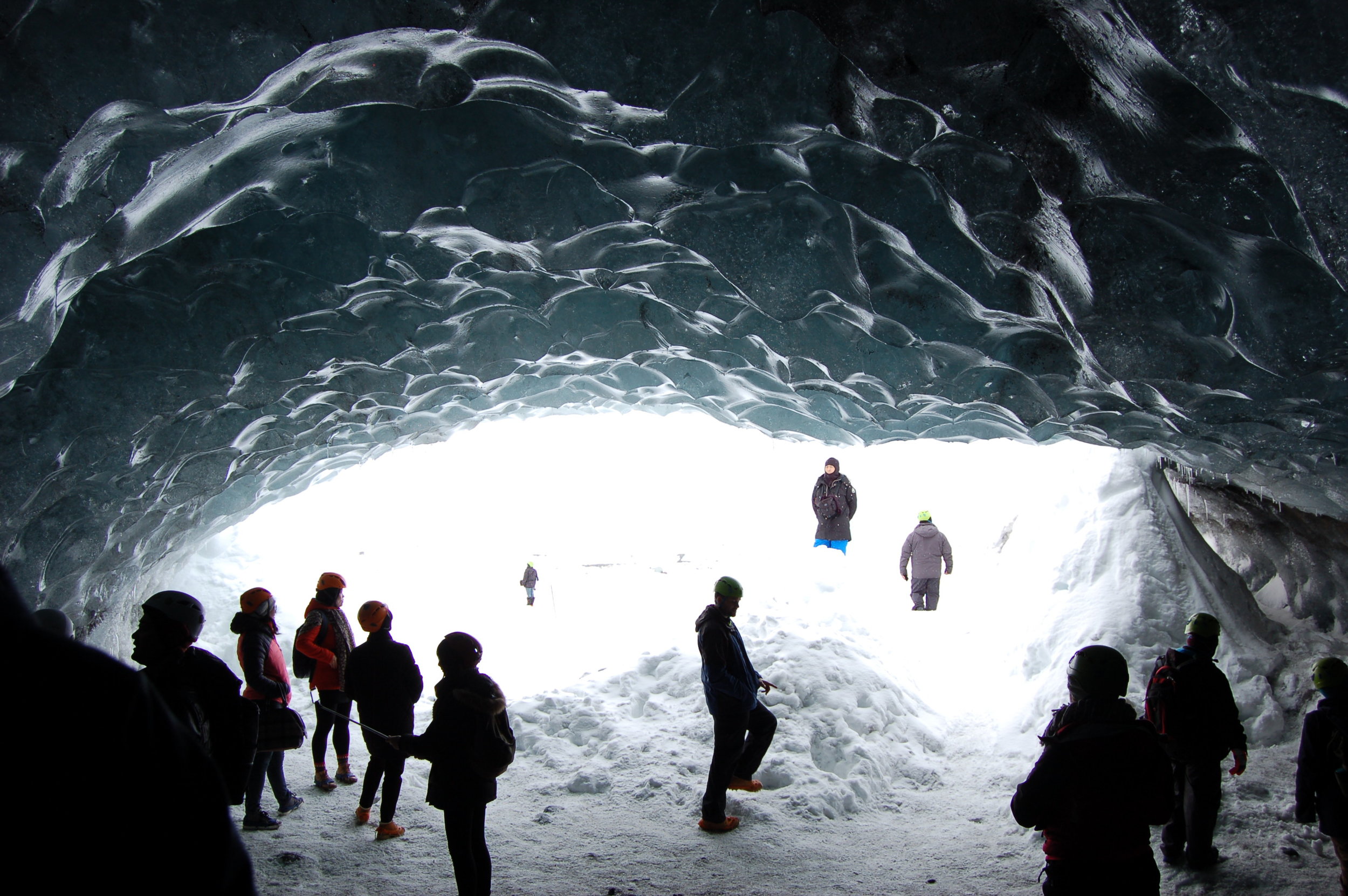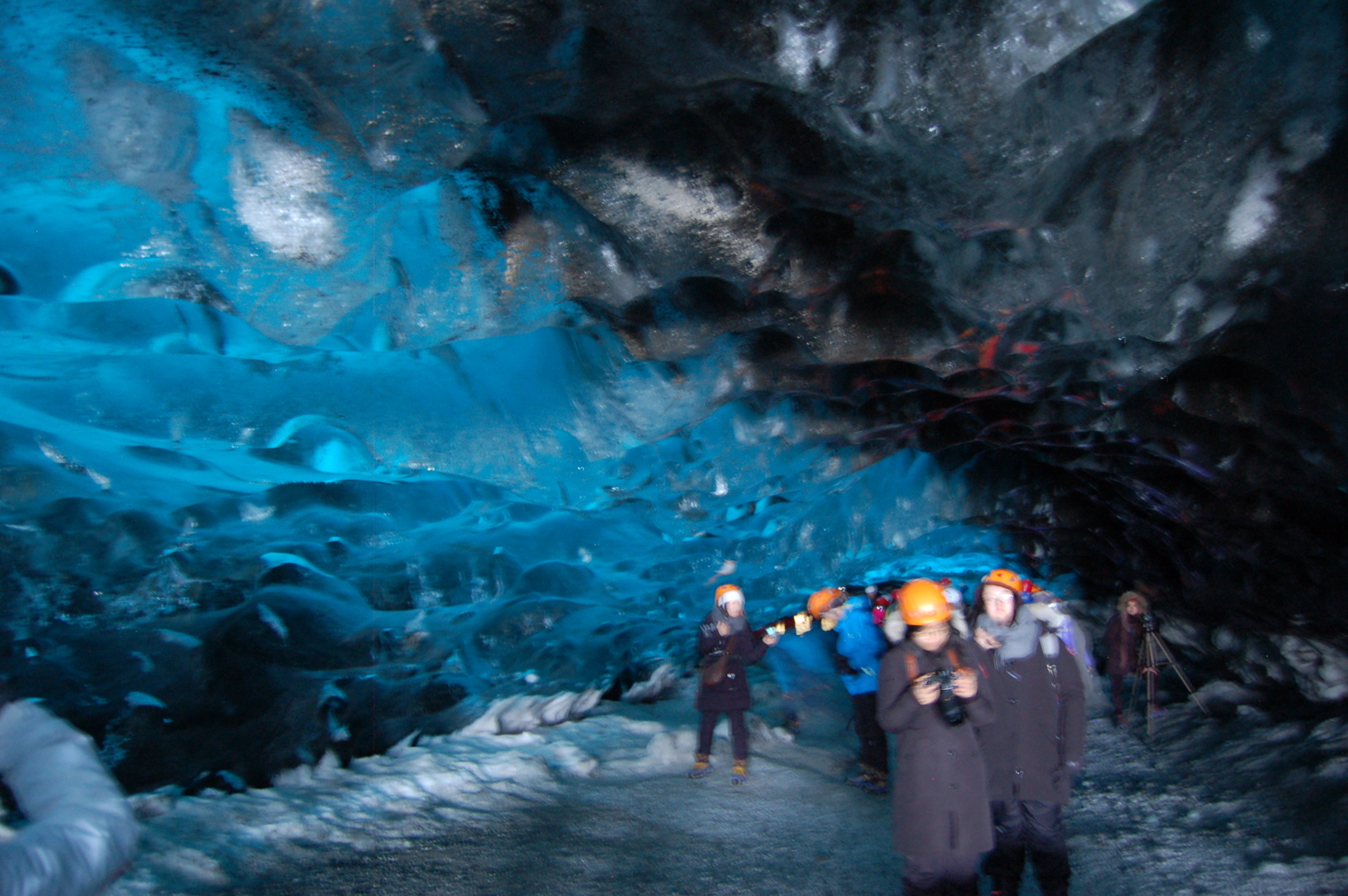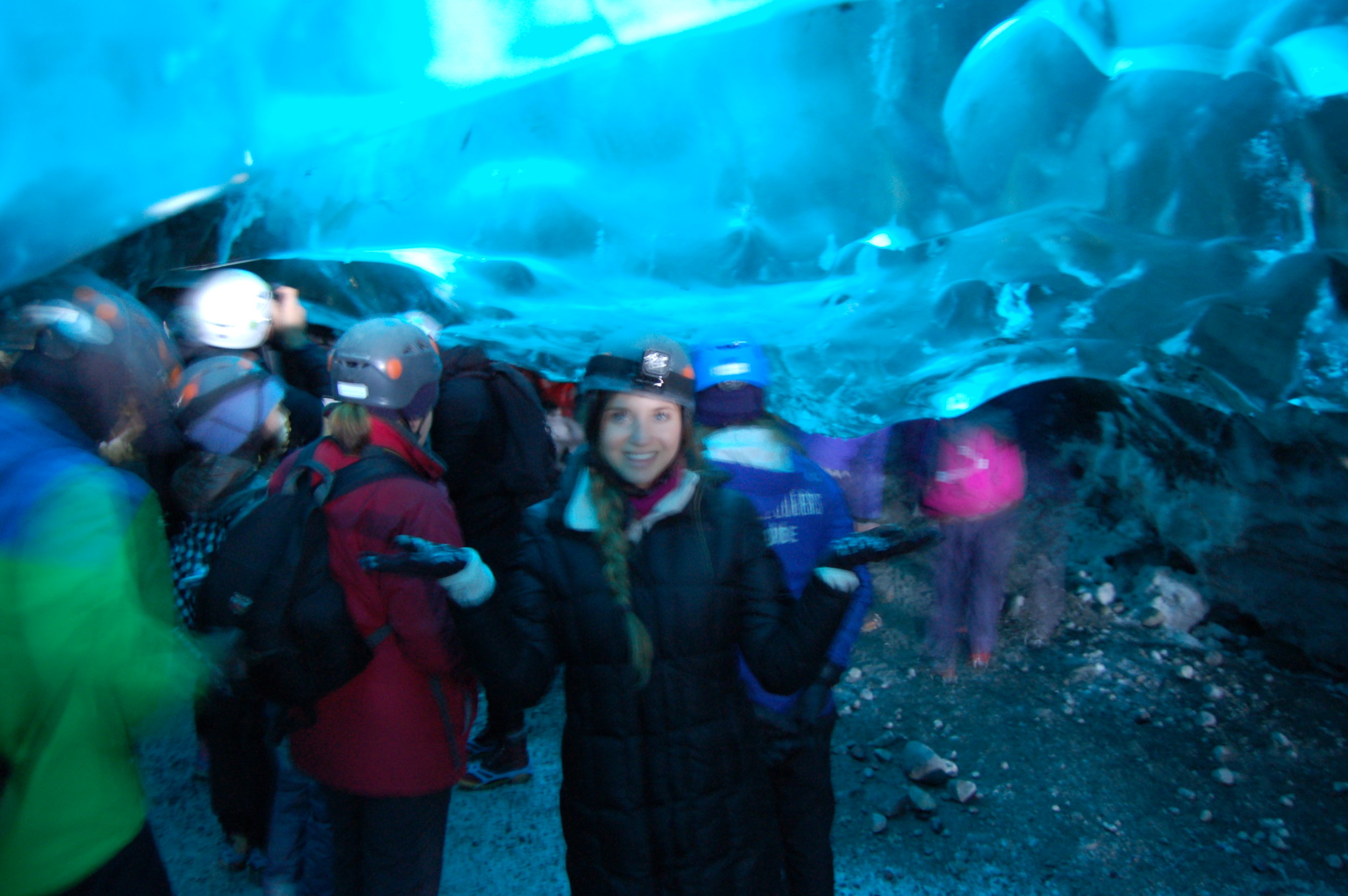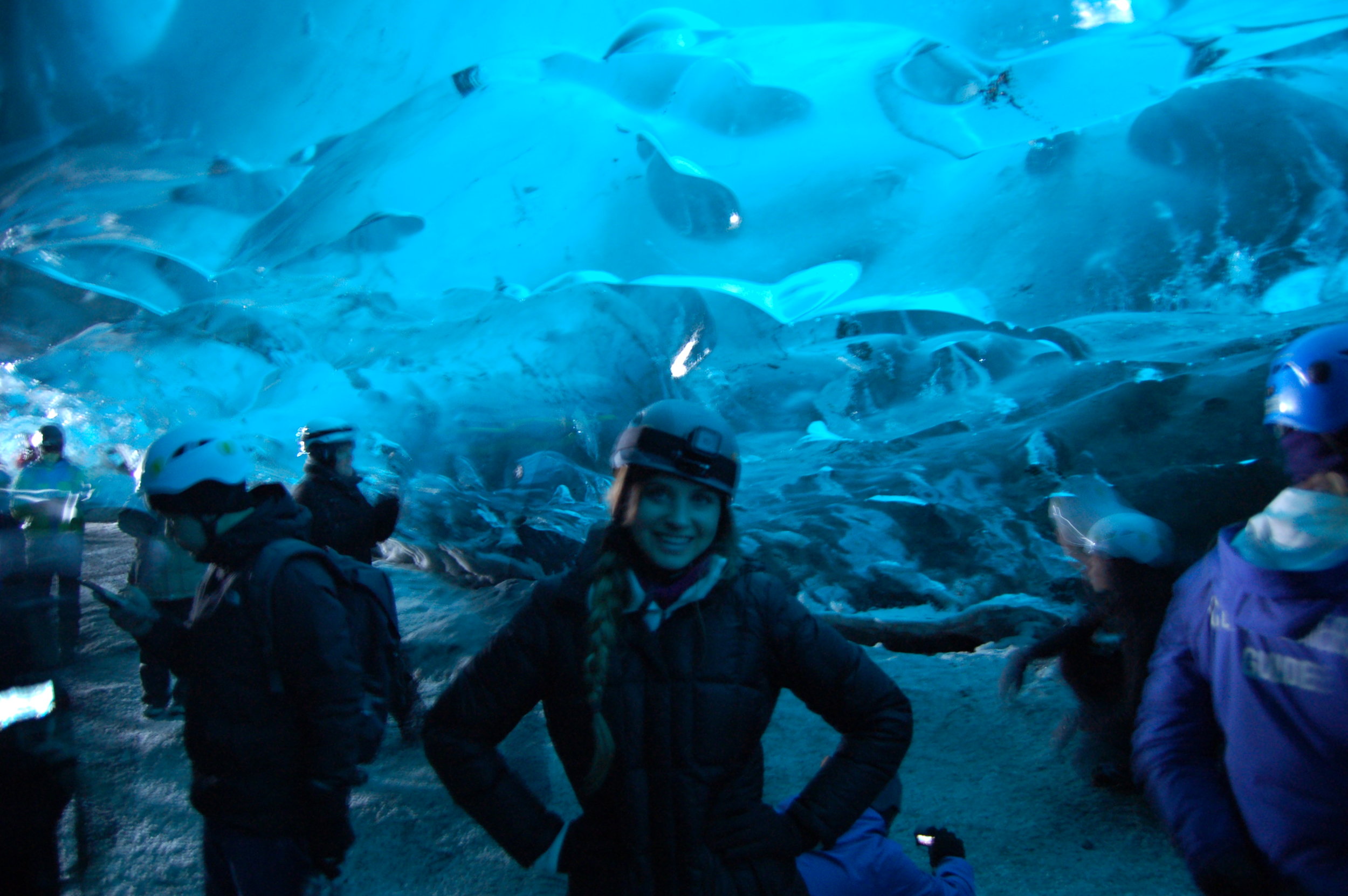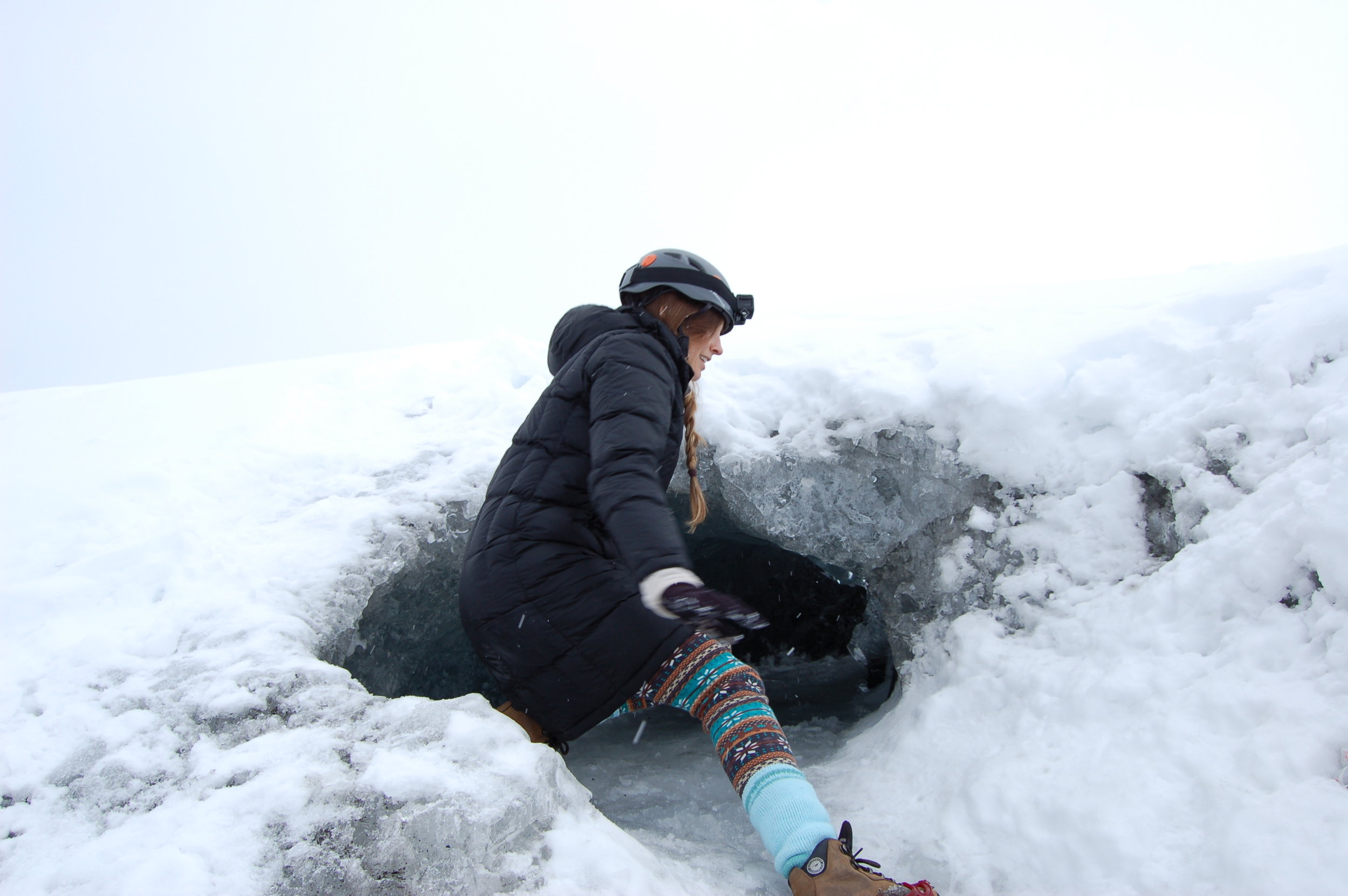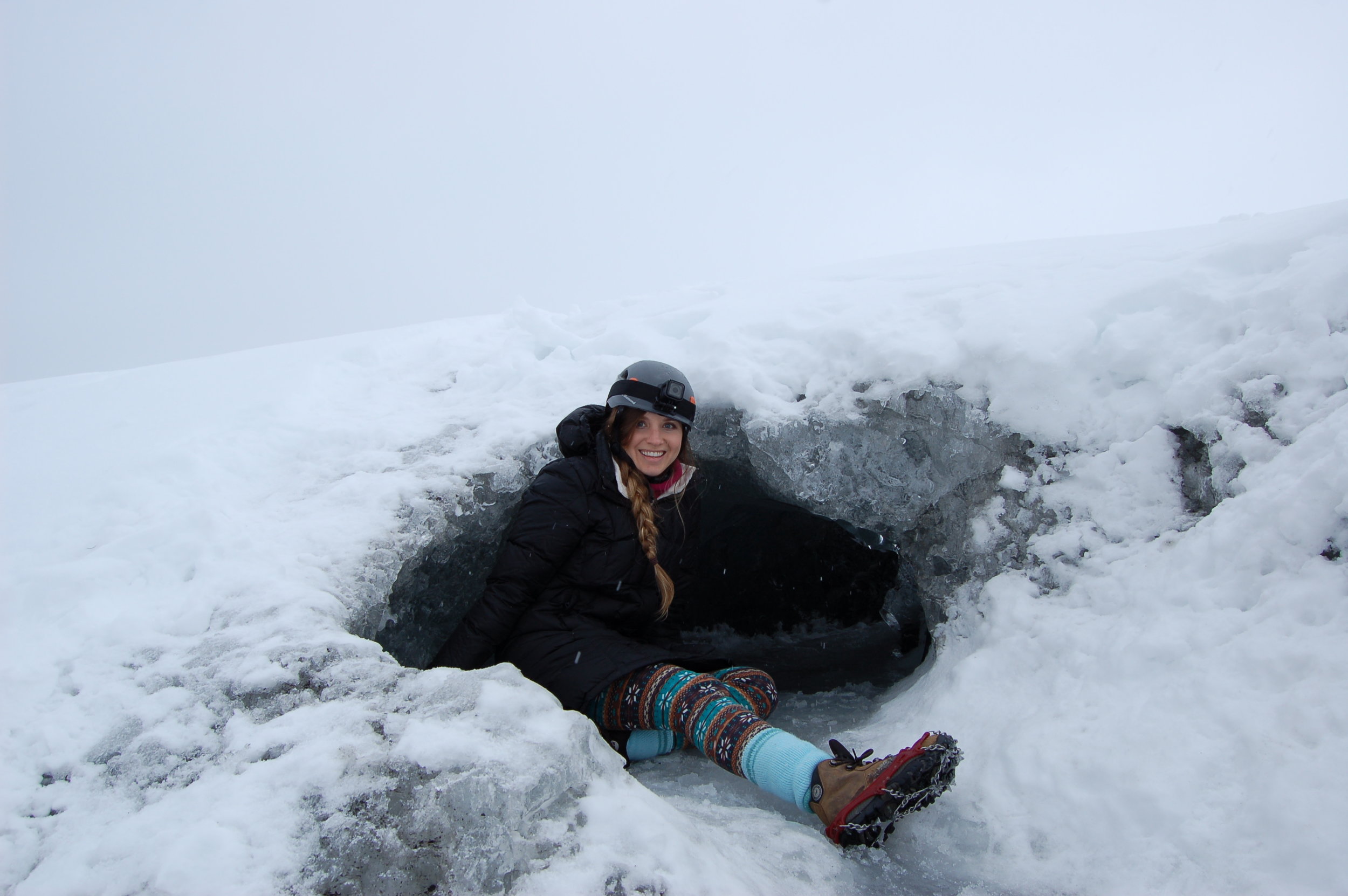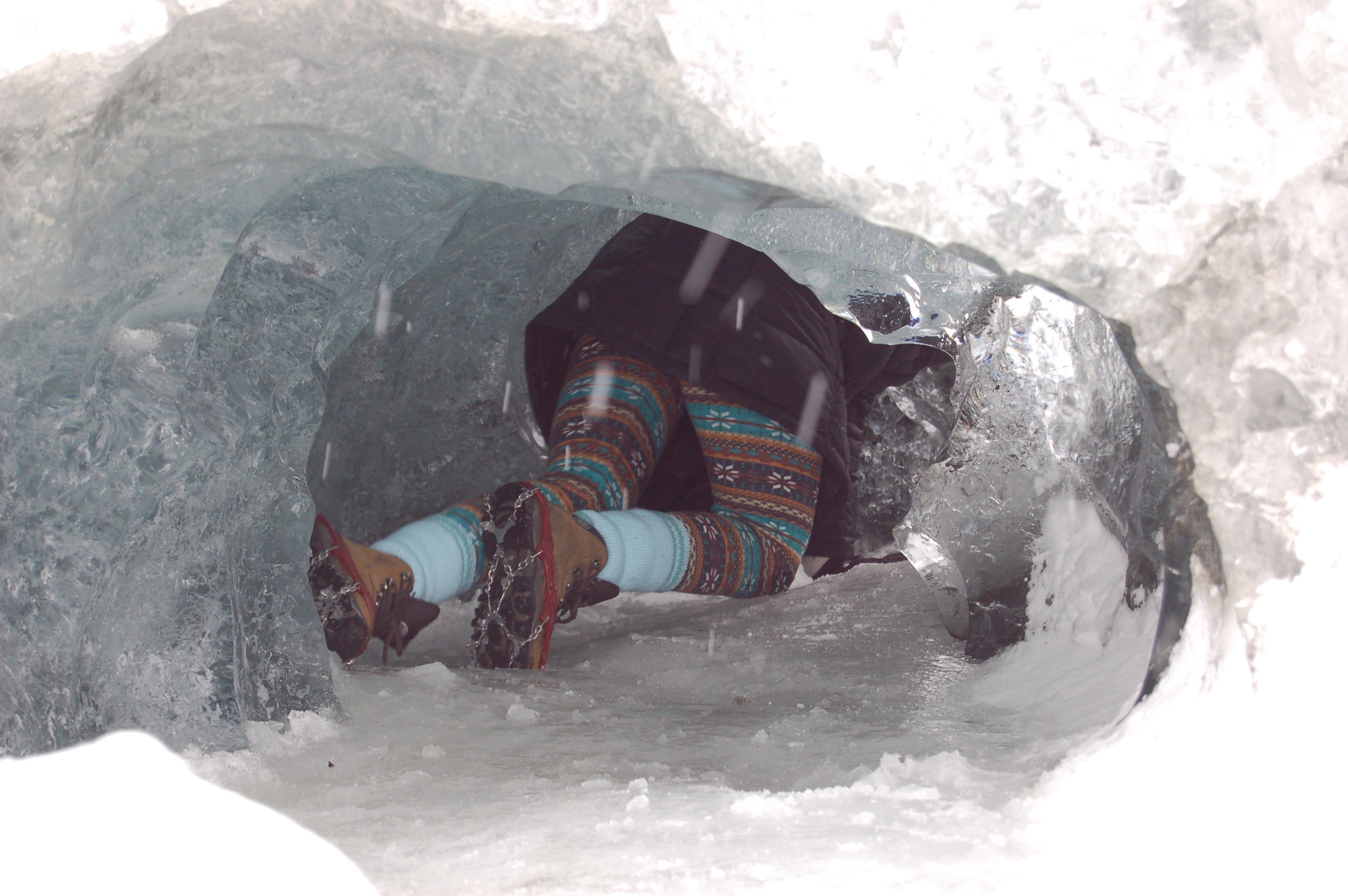 We booked our ice caving tour through Extreme Iceland, who hooked us up with tour operators, Ice Explorers. We took a makeshift monster truck out to the ice caves, where scenes from Bond's Die Another Day were filmed. From there we geared up in crampons, the metal spikes to keep our hiking boots from slipping on any ice, and entered the cave. At first you see light blue and then, as you venture further, the ice becomes more condensed and you are mesmerized by the intensity of your aquamarine surroundings. I recommend not leaving your tripod inside your camper van, as you need complete stillness to capture this wonder without blurriness. Live and learn, they say, but you can learn from me.
On our way up the eastern coast we stopped in the town of Hofn. We were slightly discouraged to stumble upon three restaurants, only to find them closed. As luck would have it that led us into the bright orange Humarhöfnin, where we dined on our first langoustine. Langoustine is basically a Nordic lobster. They are small, but oh-so-incredibly sweet and tender. We ordered a "whole lobster" from the menu and what appeared were three langoustine. I just had to giggle that "whole" was based on the assumption of one pound, or 454 grams, which then equates to three of these tiny, delectable sea creatures. Pardon us for looking disheveled. Our free camping at Skaftafell came at the expense of no showers.
Up the east coast is where the weather started to turn on us and we encountered our first road closure. This led us to take a longer route to the north, which was actually very pleasant as we spent the entire drive along the coast, watching the puffin bob around the icy waters.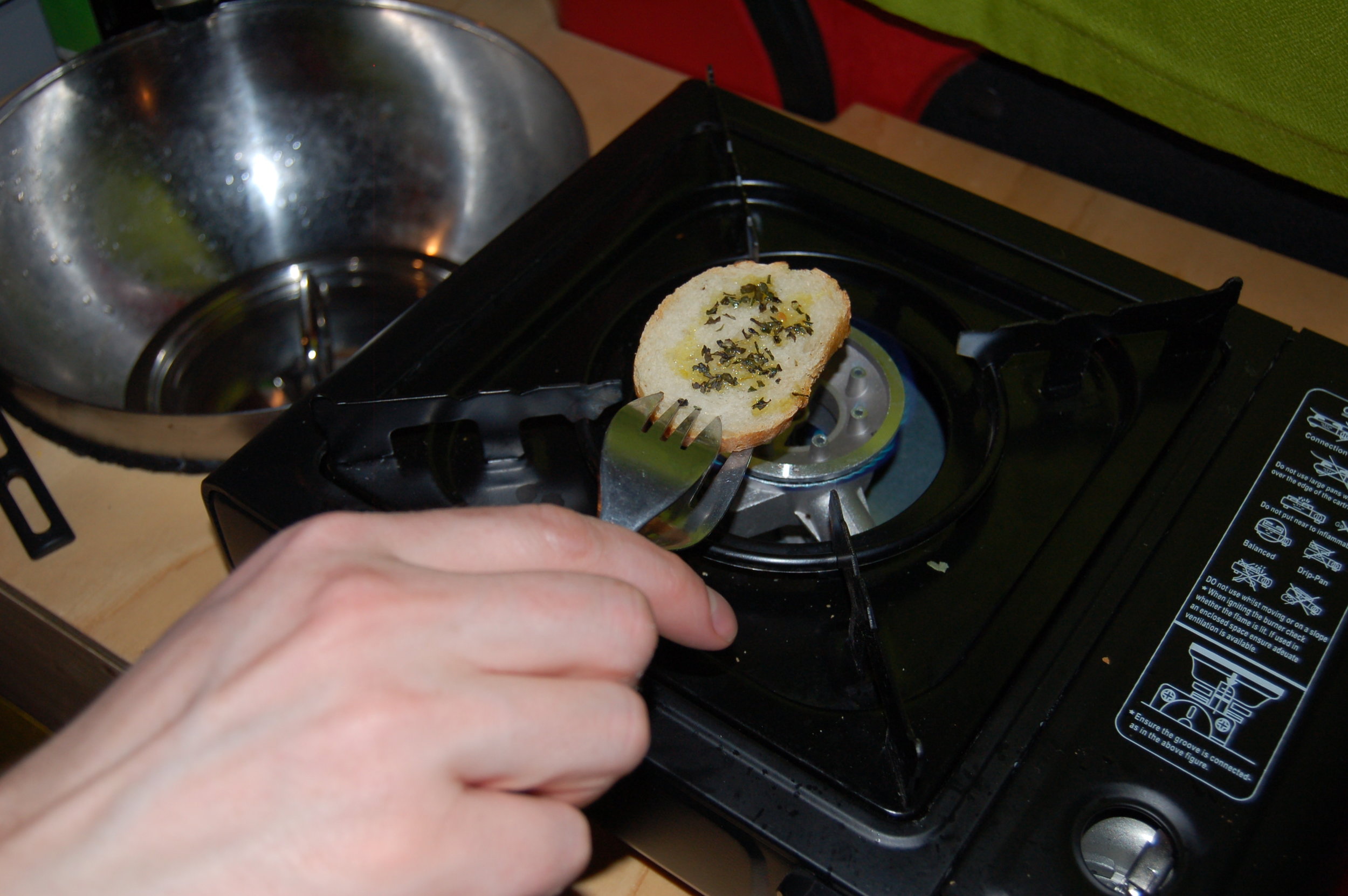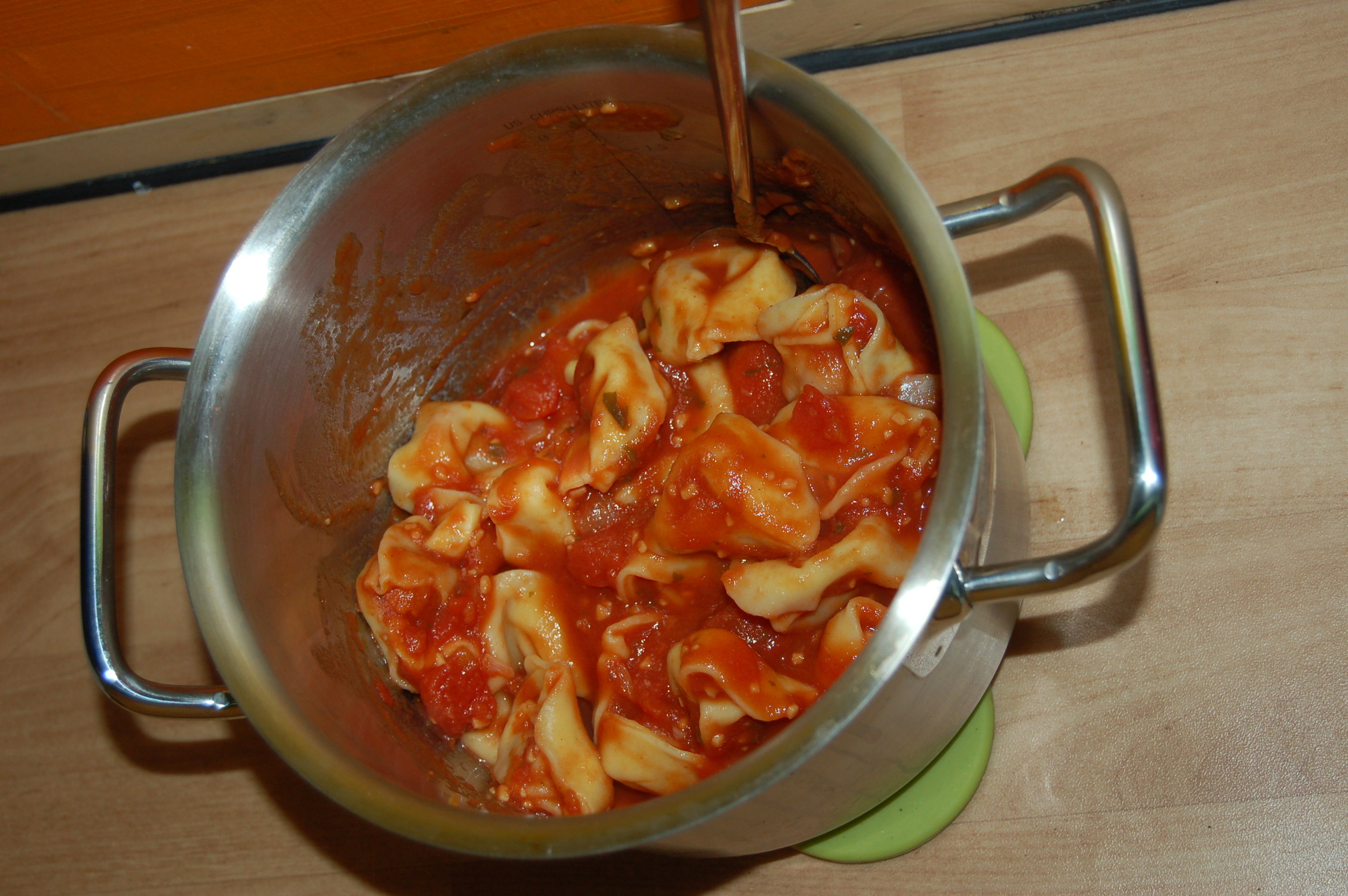 We made it up the coast and to the Egilsstaðir campsite in time to make our first dinner in the camper. Outside made for the perfect champagne chiller while I made pasta and James grew creative grilling our garlic bread. Poor James is all too familiar with my need to photograph our food, leaving him reluctantly salivating for a few extra minutes.
It would sell Day 4 short to call it "eventful." We started the day off trying to reach the Dettifoss waterfall, supposedly the most powerful in Europe. Emphasis on trying. The road leading to the site was labeled "closed" with some small print indicating the road will remain unblocked for those who wish to move forward at their own risk. Well, that seemed like an invitation to us. Determined to make it to everything on our list, we thought we'd at least attempt as far as we could. Whoops. A misleading snow bank proved more than our little Oli could manage and we ended up calling a tow truck after digging ourselves out with pots and pans proved ineffectual. It was exhausting and set us back about three hours, but it also made us laugh. Even when reprimanded by the Happy Campers manager. A true partners in crime moment and one we'll never forget.
There could not have been a better time to reach the Myvatn Baths than following that roadway blooper. The baths soothed away the aches and pains of our bodies and our egos. The sulfur-scented steam sent us into a dreamlike state, slowing down our tempo.
The baths put us in Game of Thrones territory. By that I mean the Hyverfjall Volcano, which is filmed as "the wall" in our favorite, torturous TV drama. James was a good sport and actually came up with the idea for a little GOT role play.
Here you'll also find the Grjótagjá Cave. It used to be a place people came for a more private soak, however, is has since been deemed too dangerous and pedestrians are warned against bathing inside. We still climbed in, but stayed only a minute and fully clothed.
Those who know my husband know his eccentric taste in music. In contrast to his jam band medleys, James tunes in to some death metal. Particularly the Norwegian Dimmu Borgir. I was delighted upon planning our adventure to discover that this favorite of James' derived their name from this very lava field. Dimmu is Nordic for "dark" and Borgir for "cities." We had some fun hiking and posing throughout the trails of the lava field.
The Godafoss waterfall danced ceremoniously as the sunset on an already glorious day. We were able to behold this roaring beauty from both the top and bottom. I just love the icicles dangling from underneath the falls. Little did we know that more action awaited us before the dawn of the next day.
We made our way into Akureyri and enjoyed a scumptious meal at Strikid. More langoustine, please!
In planning, I marked this town as notable for viewing the Northern Lights. However, just being in the right place is not enough. It takes the perfect combination of conditions, including location, weather and aurora activity. Every day I checked the Aurora Forecast. This particular day started out as a 2 on a scale of 1-9, 9 being the most active. Astonishingly, we overheard some visitors discussing with the waitress that the forecast was bumped up to a 7.
7!!! That's insane activity. And wouldn't you know it, absolutely the clearest of skies. This was it. Our once in a lifetime opportunity. We found our campsite, which happened to be closed, but it didn't matter. We were sticking around Akureyri tonight. Once the darkness consumed the sky, we rolled out of town, away from the city lights.
It started out as a light, slim streak. Almost questionable if what we were seeing was actually it, but we pulled over anyway. Upon exiting the van and looking up.... oh my god. An energetic, green blaze frolicked through space, taking on odd shapes and toying with our comprehension. This just couldn't be real. Not until I captured these images on my camera did it hit me just how lucky we were and how epic Iceland is. For giving us this moment in addition to the numerous we'd already experienced. I could have gone home after that, completely satisfied with our visit.
My intention was to share Day 5 in this post, but I'm already overtaken by the magnitude of content in reliving these two powerful days with you.
Stay tuned for Iceland Part 3!